One Stop Solution
TEAC will provide a one-stop service for in-flight entertainment, from planning to follow-through.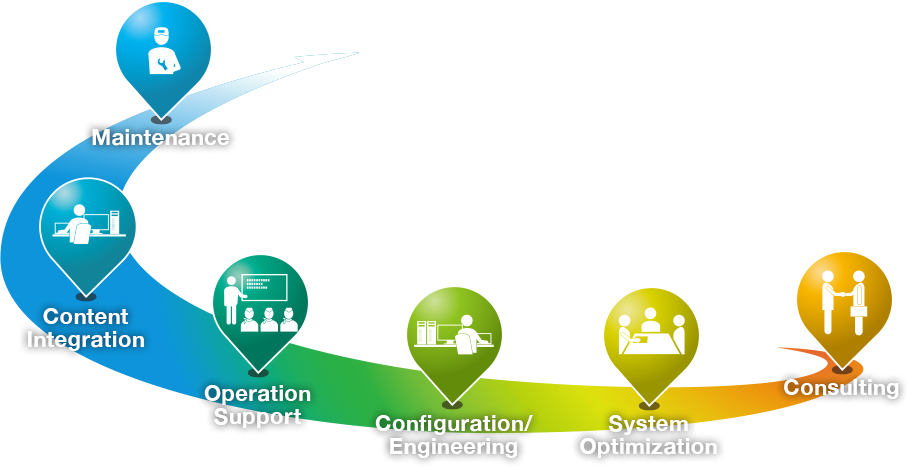 Consulting
We will listen to your requests and then propose an introduction schedule and
operation flow according to your budget and time needs.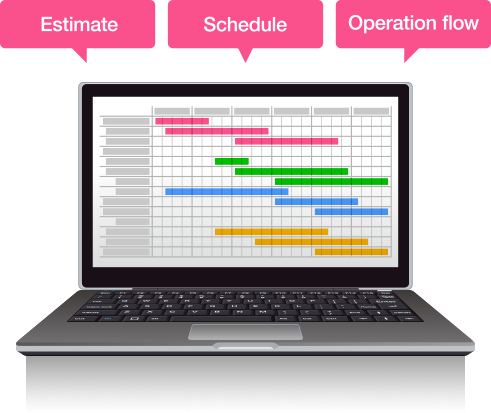 System optimization
We will adjust the software system according to your requests.
We will also build and modify a ground management system and adjust the portal site.
Furthermore, TEAC can develop a custom software system as necessary.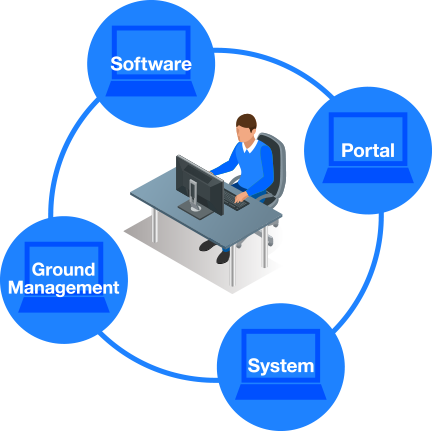 Configuration / Engineering
TEAC will provide technical support for the airworthiness certification including T-PED tests and
submission of documents to be submitted to local civil aviation authorities.
We will also comply with various local regulations, safety standards and radio wave certifications.
You can count on TEAC for support relating to inflight Wi-Fi strength confirmation and installation location.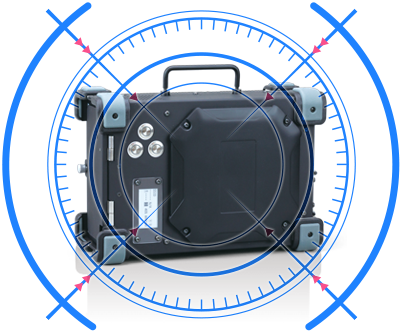 Operation Support
TEAC will optimize the operation mode so that it can be easily understood and used with confidence
by your customers and prepare training manuals for cabin attendants and operation/maintenance personnel.
Moreover, TEAC can provide training at the Leader level on an individual basis.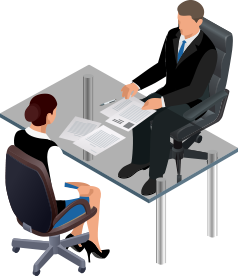 Content integration
You can choose what you want from the rich contents of TEAC content partners.
We provide total support including registration confirmation of selected content and conversion to USB media.
Of course, TEAC can also provide conversion and registration of your original contents.

Please refer to the PortaCloud (specialized cloud server) page for more information on content management.
Maintenance
TEAC performs system monitoring, software maintenance and hardware maintenance.
TEAC can also upgrade software upon request.